Book Natick to Boston Car Service Online!
Use Promo Code Online10 to Save 10% When You Book Online!
Online Reservations
Ride in Comfort and Style with Natick to Boston Car and Limo Service.
Everyone will enjoy Natick's convenience and luxury to Boston car service that Boston Executive Limo Service offers to its clients.
Natick is one of the most lovely and inviting towns in Massachusetts. No wonder this has become a favorite destination for business and leisure travelers alike. Natick is a home of several theaters, restaurants, and shopping malls, and these are enough reasons why travelers and tourists are flocking over the town and checking in and visiting hotels. There are also many interesting things to do in Natick, such as hiking, biking, golfing, fishing, and many other amazing activities and outdoor fun. If you are a lover of nature, this town is definitely the best place to go because this boasts a garden in the woods and other natural attractions.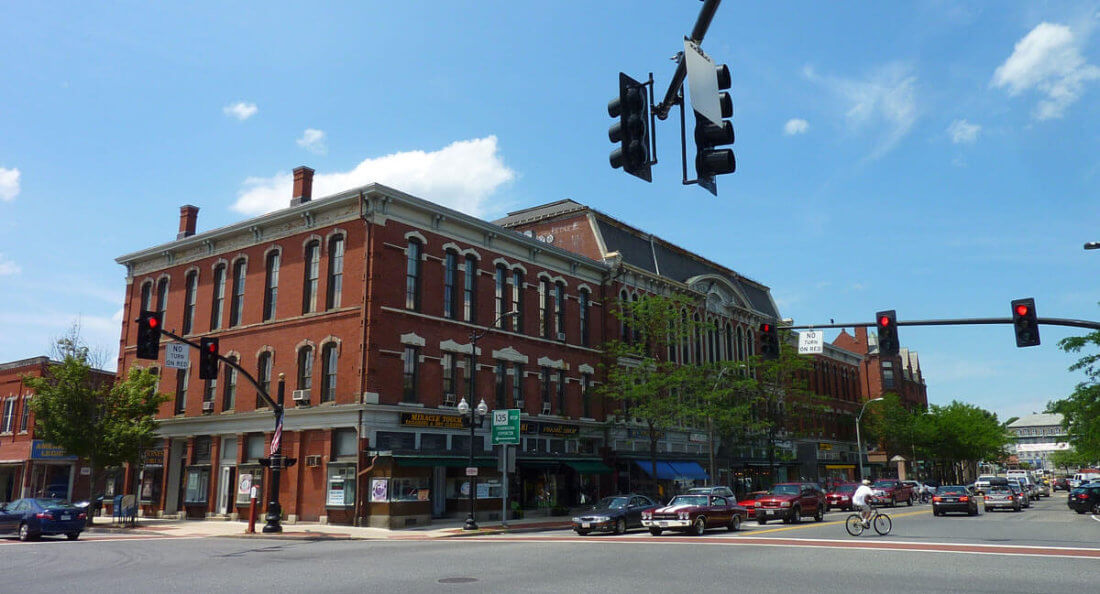 Boston Car and Limo Service: The Best Way to Explore and Enjoy Natick
If you desire to travel in luxury and style, availing of Boston car service is a highly considerable option to take. If you desire comfortable and affordable, and reasonable airport car services, you can conveniently rent these SUVs or luxury sedans. Limousines and other luxury vehicles used are registered and licensed by road transportation authorized personnel and have proper insurance and licenses.
You are picked up from Boston to Natick and all other covered towns in Massachusetts with this exclusive service. You are sure to be dropped at your destination, giving you the highest quality of service at the most unsurpassed level of comfort, safety, and convenience. Increased numbers of individuals these days prefer car services rather than taking the traditional cab services. All cars are handled by highly trained and experienced chauffeurs who specialize in driving executive machinery.
Services Offered
Boston Limo Service provides the finest and most exclusive transportation services featuring only the finest vehicles' large selections ranging from SUVs to luxury sedans. The service provider is committed to delivering personal and executive transportation to all clients. Types of Boston car services offered are as follows:
Airport Car Services
Point to point transfer
Corporate Transfer
Night Out of Town
Meet and Greet
Road Show
Hourly Charters, which covers sightseeing tours and limo service
Luxury and VIP limousine services
This is the premier car service in Massachusetts, and this never fails to provide passengers with the most satisfying and comfortable experience. There are even more definite reasons why individuals need to choose Boston Executive Limo Service.
Reasons to Choose Boston Car Service
There are several reasons why you need to choose this company, but the top reasons of all are as follows:
Customer Satisfaction
The ultimate satisfaction of customers has always been the number one priority. The needs and demands of customers are prioritized first.
Trust
Service provider strives really hard to earn and keep your trust. Drivers are always punctual, and they see to it that customers enjoy the rest of the time being served.
Reliability
With Boston Executive Limo Service, you will never have to wait for long hours in the airport.
Best Drivers
All drivers are fully trained and fully prepared to handle different situations.
So the moment you wanted to arrive, explore and stay in this town in luxury and style, making Boston Executive Limo Service on top of the list.
Book Natick to Boston Car Service Online!
Use Promo Code Online10 to Save 10% When You Book Online!
Online Reservations