Book Super Shuttle Online!
Use Promo Code Online10 to Save 10% When You Book Online!
Online Reservations
Super Shuttle - what are the reasons to hire it?
What can be better than, after a long and uncomfortable flight dive into the relaxing and comfortable interior of a luxurious car? Imagine space inside a comfortable vehicle that will separate you from the rest of the busy and noisy world until arrival at the destination. It is priceless to have a few minutes of quiet and conveniences.
To ensure that you avoid deceived expectations, please consider a few factors: A respectful town car service company should have appropriate insurance and permissions to operate on an airport aria. You can always call the car service and make sure that the company has all the necessary papers.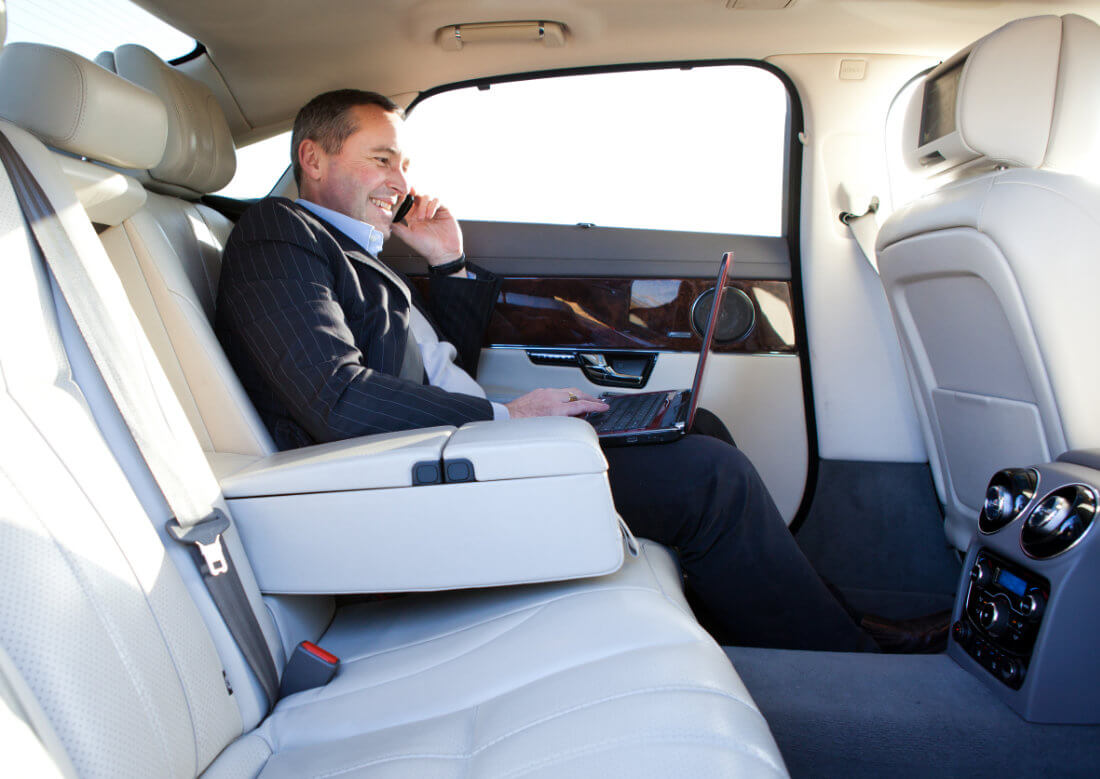 Boston Executive Limo Service ensures that all cars are properly insured, all drivers passed a background check, and have excellent driving records.
It is always important to check online reviews before hiring a super shuttle. There is no better recommendation than an independent opinion of the client who used this super shuttle service before you. You can always trust sites like Yelp, Google+, or Yellow pages. Those authoritative websites have a strong reputation and will not сchallenge it to benefit a single company.
Here are some of the benefits of hiring a super shuttle:
You do not have to worry about looking for a taxi at the very last moment by going with us. Upon arrival, your car will be waiting for you outside with the friendly chauffeur ready to assist with your luggage. Boston Executive Limo Service provides drivers who well familiar with the surrounding areas. That ensures that you will get from the airport to your destination within the shortest time period.
Today people appreciate comfort a lot. That is why luxurious executive sedans and SUVs are among the biggest benefits of hiring a car service. Being able to relax and enjoy the ride after an exhausting flight or finish some work before an important meeting will ensure a successful end of the day.
Find the right super shuttle:
Not all companies are operated the same. Finding the one that will fit perfectly for you will take a little bit of your effort.
If you are hiring a private transportation service for a business trip, you should look for a professional dealing with corporate clients. Boston Executive Limo Service has many corporations that made their choice. They provide a wide variety of services that will fit any corporation, starting with a small local business and end up a world giant. Super shuttle offers flexible payment plans and discounts to match all their customer needs. Ask your friend or coworkers for a referral, or find out of the company you are working for is already using any car service.
After you made your decision and your luxury car has arrived, take a look at the overall picture. Does the car is clean, how neatly the driver is dressed, smells nice inside the car? Boston Executive Limo Service has a strict dress code for its drivers. All cars are washed daily and have a nice air freshener. Every car must have cool water and snacks. They do their best to provide the best and the most pleasant experience to all their clients.
By hiring a professional chauffeur service, you pay for quality and comfort. Spend some time and choose the best one.